Home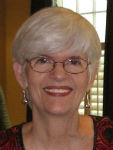 Welcome! This site is devoted to the power of words—to help young people and their parents navigate the deep waters of this complicated society, and have some fun, too. Words have great power. They can guide. They can comfort and instruct. They can entertain.
Today our families are under threat from technology and our frantic lifestyles. Making time to read books, eat meals together, and tell stories provides support and connection to hold families together. We must cling to these small rituals to help us remain close, because online strangers can never replace our live human families.
FOR FAMILIES, HEAR ME TELL A STORY:
MOUNTAIN TALK
In my children's stories I rarely write about Appalachia, home of my roots. Here's my piece with some amusing memories, told from the viewpoint of a 9-year-old boy. I was invited to share this recording as a Guest Storyteller on a podcast about Appalachian heritage at www.storiesofmountainfolk.com, After being heard on the radio, the story will be archived at the Hunter Library of Western Carolina University.
FAMILY TIME/SCREEN TIME
Want to slip from a day of screen-staring into a moment of peace? Here's an easy, calming ritual for the family. In the dark after dinner, light a special candle (or an old family oil lamp) at the table. Be silent for a moment and feel the ancient human response to sitting around the fire together. It shifts your focus. Soft voices can speak of gratitude, old stories, or reaching out for help from each other.
© 2016 Elizabeth Powell, M.S., M.A. All rights reserved